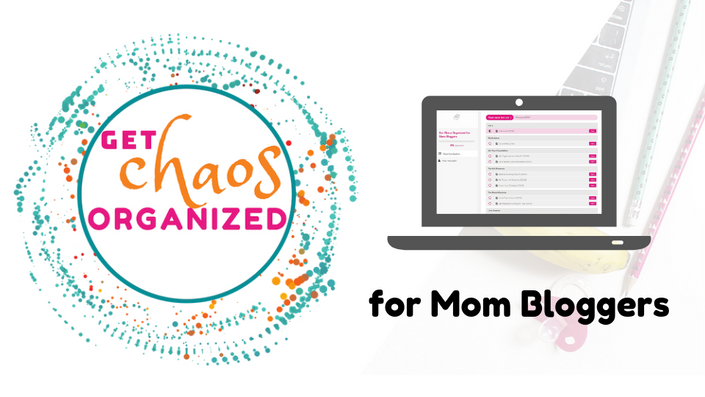 Get Chaos Organized for Mom Bloggers
Let's get organized on and off the screen...with kids.
Watch Promo
More Than A Mom, More Than A Blogger

Get organized, be more present with your kids, and find fulfillment in your life as a mom AND a blogger.
Take this course so you can discover a happier and more fulfilling day-to-day in life, blogging, and being a mom.
—-
NEW LOWER PRICE TO HELP MORE MAMAS (August 2019)
I've cut the course cost by more than 50% to make the course accessible to as many moms as possible.
While I've been told to charge $300+ for this course by "experts" (I'm not kidding!), my goal is to assist you without bankrupting you!
Goal: help more for less rather than help less for more (yeah that's a mouthful!).
Here's the truth:
Feel like you can't afford the time or money to take this course?

You can't afford to NOT take this course.
Taking the time to learn time management can feel like a waste of your limited energy. But...
IT WILL CHANGE YOUR LIFE!

I guarantee that if you put in the work NOW, you will save time (which will save you money!) and sanity worth more than the measly cost of this course.
YOU are important. YOU matter. YOU are amazing. You just need a system that WORKS.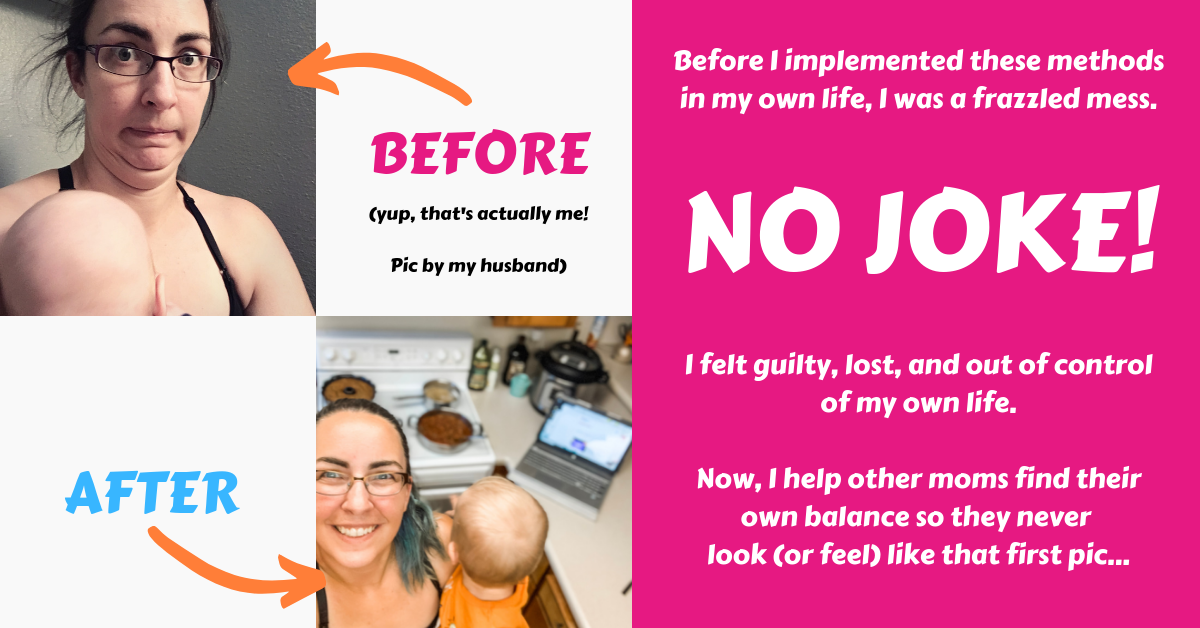 Get Chaos Organized for Mom Bloggers will give you tools and methods for forming a PLAN within your schedule that has flexibility and matches YOUR priorities (in everything: life, work and kids).

This course is more than just lessons on creative ways to find time to blog (though that's a part of it). You will learn how to manage your entire life to align with YOUR needs and goals, all while being more present with your children.
I KNOW it's hard to dedicate your limited time to a course.
I GET IT!
But in addition to learning about time management you will also learn to:
Work WITH your (and your child's) strengths
Acknowledge and move past fear (in its many forms)
Pick yourself up after failures
Respect yourself
& so much more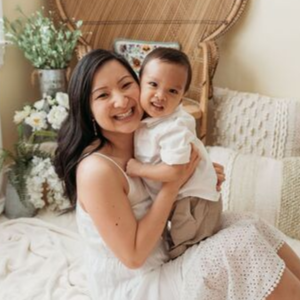 "Kristine has developed an amazing blogging course! For a while, I was burnt out from blogging due to being overwhelmed with life, motherhood, and a full-time job. This course came at the right time. With this course, I am much more organized when it comes to life and blogging. I can separate the two, so I'm spending dedicated time with my family and focusing on my blog at the right time.
The resources are worth the cost of the course and then some! You have access to printables, Trello boards, and Google sheets, so there is something there that works for everybody. Time blocking has been a life changer for me and it is now something I do on a daily basis. I highly recommend taking Get Chaos Organized for Mom Bloggers for any blogger!"
- Anh Evardo, adailydoseofmom.com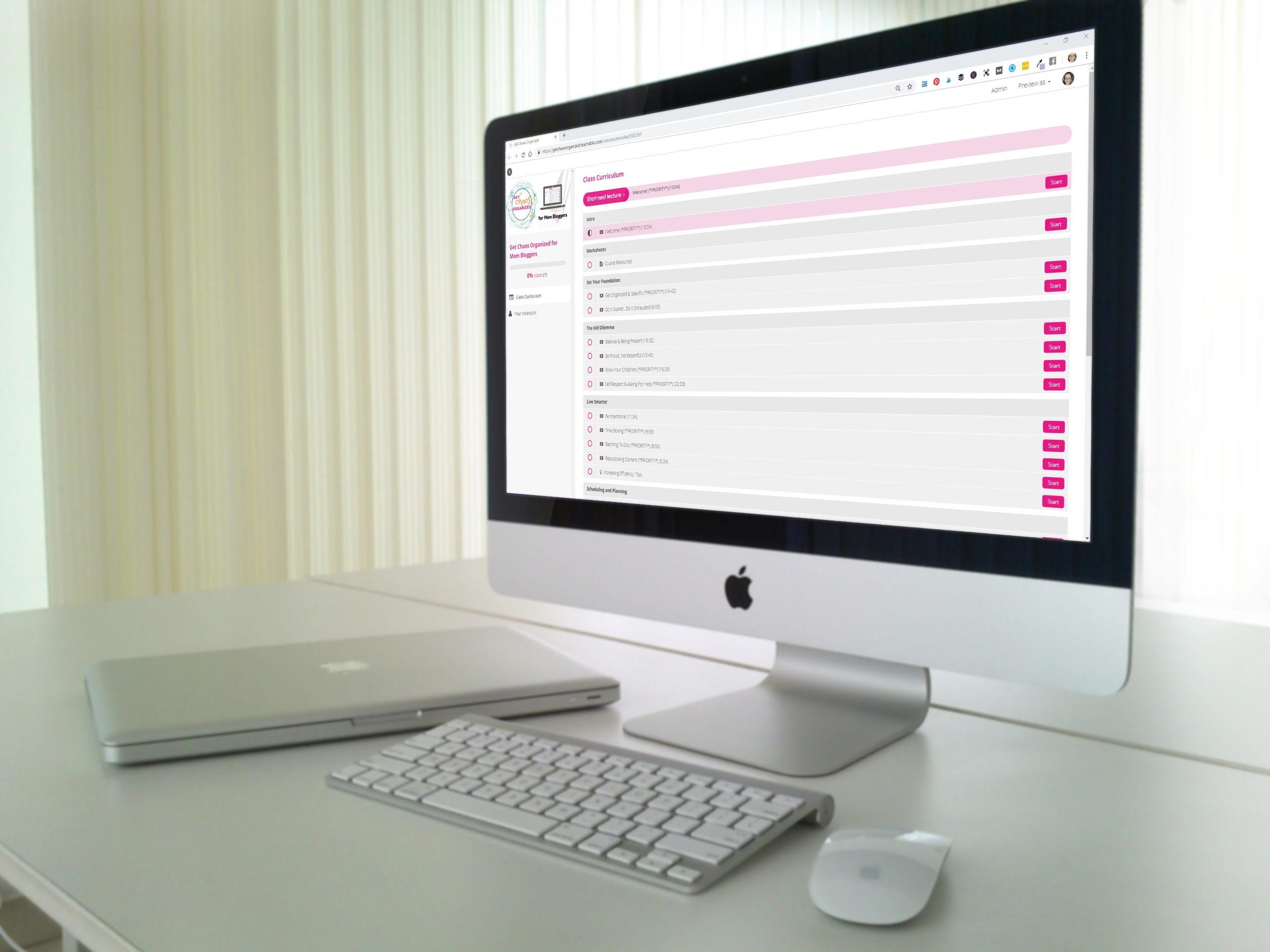 Here are some topics you will learn about:
Creating priorities and goals
Building a flexible PLAN within your schedule (we all know shi...things come up)
Being more present with your child(ren)
Getting to know your kid(s) in new ways
Creative workarounds (asking for help is more than getting a babysitter)
Living and working smarter: Time boxing tasks (to stay focused and avoid "shiny syndrome"), repurposing content on your blog (to save time), and batching work and life tasks (to get more done in less time).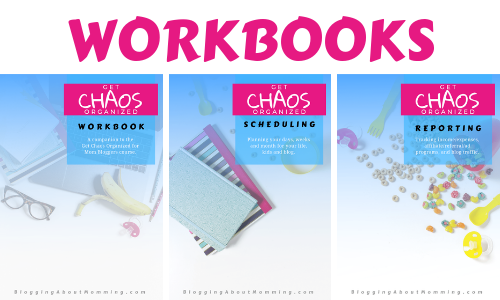 The course includes tools to help you every step of the way. PLUS, the workbooks can be printed OR you can type directly on the pdfs (fillable):
A course workbook to apply what you learn in each lesson.
A plan building workbook to organize your schedule.
Printable reporting spreadsheets to track your blog income/expenses, analytics, and more!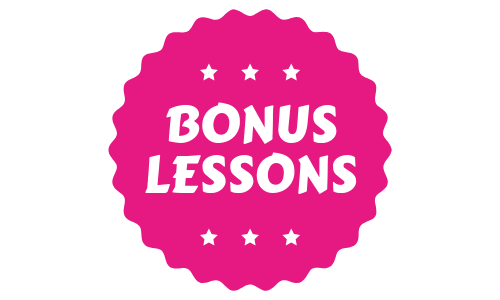 PLUS, you will get access to BONUS lessons on:

Boards and spreadsheets (through Trello and Google Sheets) to track your life and plan/schedule
Use the MyBlog workbook to track your brand, affiliates, post topics and others. The workbook also includes post and SEO checklists.
Digital File Organization (with a downloadable file structure)
Meal Planning (with printable)
Budgeting (using a spreadsheet I use myself!)
PLUS Join an exclusive Facebook Group just for those enrolled in the course! I'll be there to help you on your journey.
PSSSSST!
I've added a free preview of the course (with the Welcome and Get Organized & Specific lessons and select pages from the workbook).
CLICK HERE to check it out and see if the course is a good fit for you!
I asked fellow mom bloggers to share their biggest pain points as a mom and blogger.

Sound familiar?
---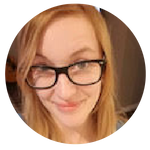 "Trying to balance time with my family and work. I'm home alone with my baby all day, so when my husband gets home I need to work but don't want to spend all night working and not spend time with hi. Scheduling is hard. Also keeping all my dates organized for guest posts and whatnot."
Beanna / messybunsandmomjeans.com
---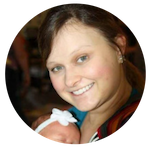 "Accepting that some days not as much work is going to get done, because the kids have different amounts of needs each day. I get barely anything done during separation anxiety phases, and I get really frustrated about it.
I make time for my kids and my blog, but I really need to start finding more time for cleaning and budgeting. I also am going to start homeschooling soon, so I need to figure out how to tie that in as well."

Nicolle / talesofamessymom.com
---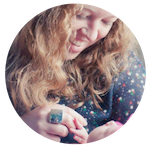 "Being the quality of mom my kids need while also being a high quality blogger my readers need."
Joy / Created To Play
---
>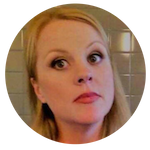 "My first challenge is time management. I do almost all of my tasks on my phone because it's easier that way. When I start to become overwhelmed, I lose all inspiration & creativity."

Michelle / The Perfectly Imperfect Mummy
---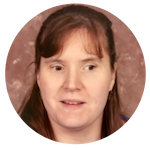 "Finding the time to blog, feeling guilty if I work on the blog and not spending time with my child, finding a schedule that works and balancing time between working, blogging and being present for my daughter."
Darcey /aflourishingrose.com

---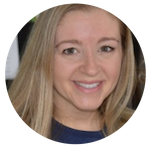 "My biggest pain point is the time it takes to achieve deep focus. With three young kids, i'm constantly being interrupted (even if it's nap/rest/bedtime) and I find that, when I'm writing or doing a concentration-intensive task, by the time I get resettled and refocused, I'm interrupted again."
Charissa / thewildwest3.com
Your struggles are real.
AND YOU ARE NOT ALONE
Your Instructor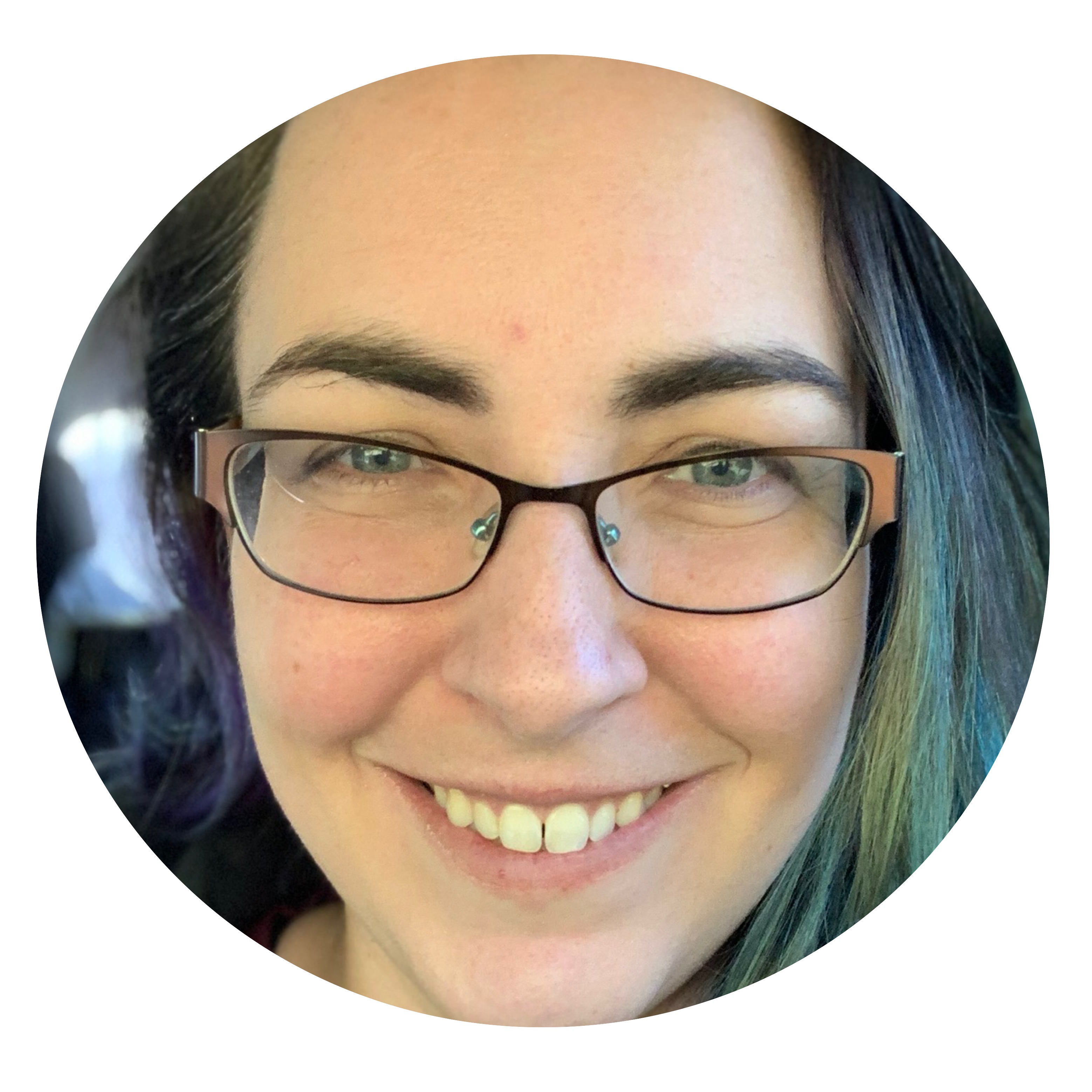 Hi, I'm Kristine, a blogger with the goal of helping others (moms and non-moms alike) get started blogging, cut through the crap-load of information out there and get organized in this crazy life.
I'm a work at home mom of two beautiful boys (ages 1 and 4). With 2 blogs and a virtual assistant business (Tiny Rhino Services), and a former project manager, finding creative solutions to challenges is what I do! I am also married with a cat and 2 indoor bunnies.

Most of my work is done one-handed (like right now as I write this), usually while my youngest sleeps on me.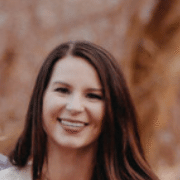 "Kristine did a great job creating this course! It really helped getting my time management between my kids, my blog, and my job. If you're struggling with finding the right way to balance everything I would take her course!"
- Ashley, ThatMoxieMom.com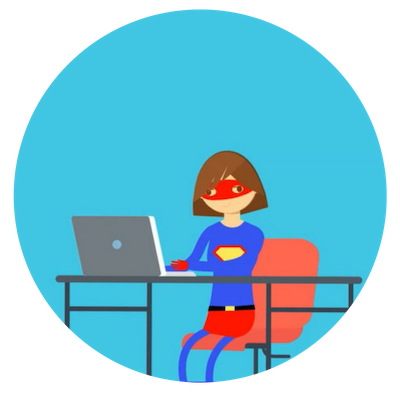 "I just finished the course yesterday and I'm already seeing results from it! I had an extra 20 minutes before work today, so instead of relaxing as I normally would, I time-boxed some cleaning around the house! Cleaner house = less stress for me.

I can tell Kristine put a massive amount of work into this course. Not only that - she's genuinely PASSIONATE about helping other moms, and it shows!"
- Marnie B
The course includes video AND text options for almost every lesson!
So, if you are busy and can't read, watch the video.
On the other hand, if you can't watch video because the baby is sleeping (for example), there's text instead.
Not only did I want to support different learning styles but I also wanted to provide options for busy mamas to get things done in the way they can at any given time!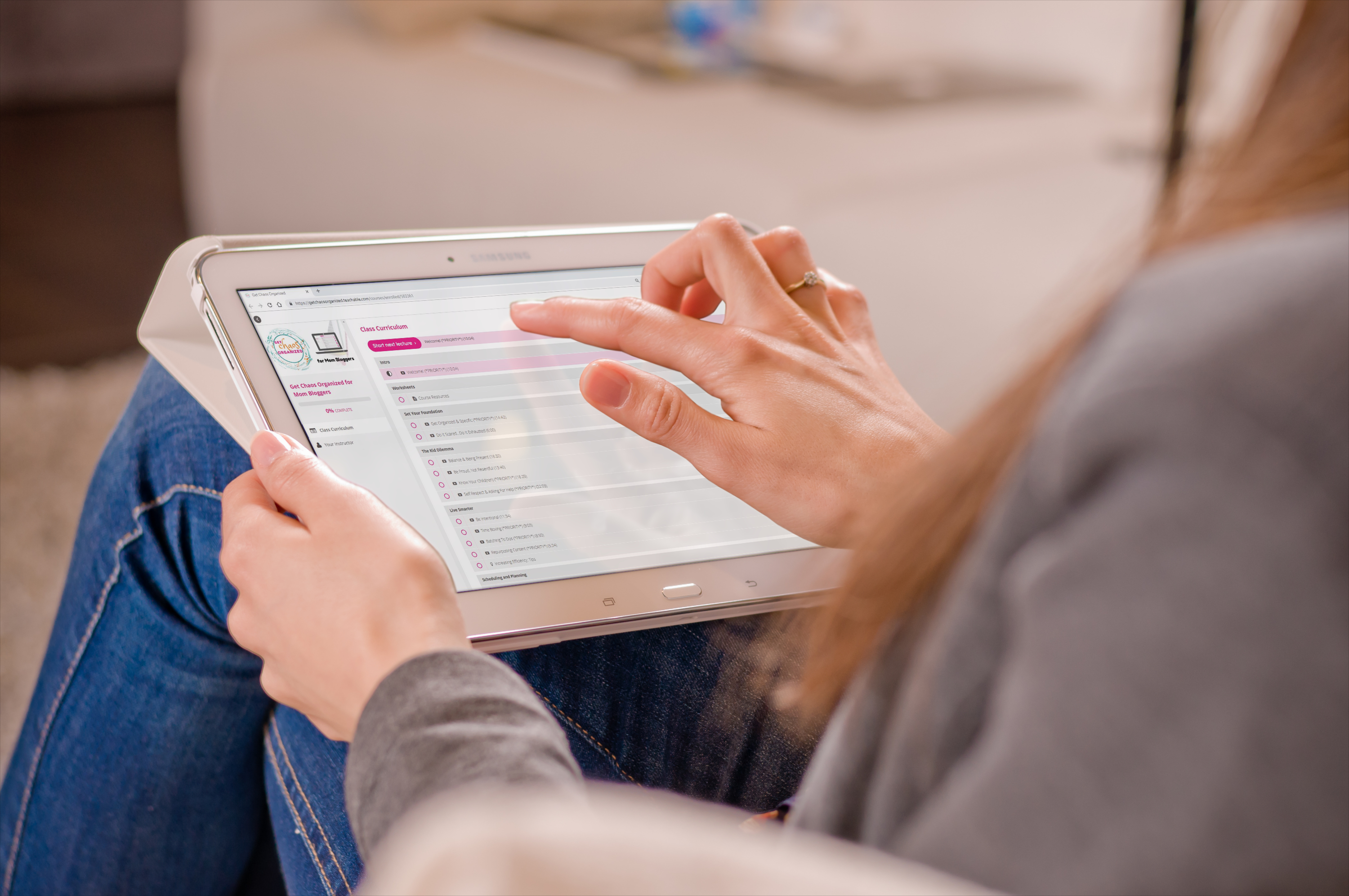 Course Curriculum
Intro
Available in days
days after you enroll
Worksheets
Available in days
days after you enroll
Set Your Foundation
Available in days
days after you enroll
BUSY MOM, BUSY LIFE, BUSY BLOGGER
We are all busy moms. I know your time is limited AND valuable.
That's why I've included a way to prioritize lessons in the course (yup, I practice what I preach).
While every section has useful information, I know how overwhelmed you are already - work at your own pace, pay attention to the suggested lessons, and come back later to read the others!
Frequently Asked Questions
When does the course start and finish?
The course starts now and never ends! It is a completely self-paced online course - you decide when you start and when you finish.
How long do I have access to the course?
How does lifetime access sound? After enrolling, you have unlimited access to this course for as long as you like - across any and all devices you own.
What if I am unhappy with the course?
I would never want you to be unhappy! If you are unsatisfied with your purchase, contact me in the first 30 days and I will give you a full refund.
Is your course just video or text?
Since there are different kinds of learners and varying ability to watch videos or sit and read a lesson, I've included both options!
Here is what I want for you:
Find fulfillment in your life
Be proud of everything you do
Learn to work with your (and your child's) strengths
Respect yourself and make YOU a priority
I see mom bloggers over and over and over again ask for help managing their time and energies as they try to balance (or tackle) being a mom with being a blogger.
Some are stay-at-home-moms (SAHMs). Some moms are working "day jobs" then coming home to their kids AND working on a blog with the dream of one day working full time on their own.
The only way to make it all work together is to get organized. This does NOT mean your days are filled with boring routines that repeat over and over and over again.
I'm not teaching you to be a drill sergeant or fill every second of the day with to-dos.
Do what's right for you and your UNIQUE needs.
So, let me help you find a method to reach fulfillment as an amazing mom and incredible blogger (without sacrificing one or the other).
Let's do this. Together.
Click "Enroll" to get started now!
Don't waste any more time and guilt doing this all on your own.
I've got you, mama. Welcome to your virtual village.
FREE PREVIEW
As a reminder, I've added a free preview of the course (with the Welcome and Get Organized & Specific lessons and select pages from the workbook).
CLICK HERE to check it out and see if the course is right for you.