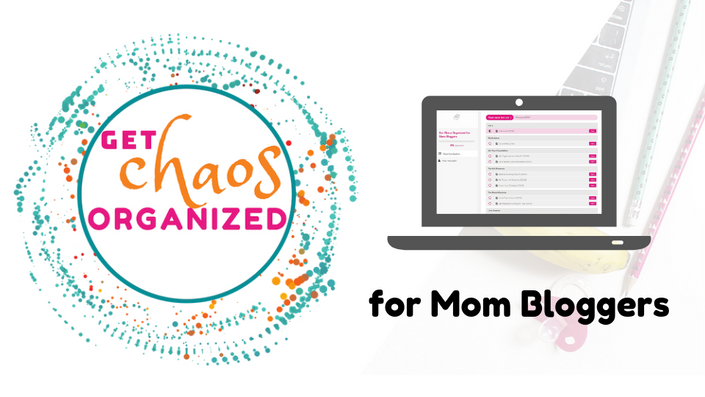 Get Chaos Organized for Mom Bloggers
Let's get organized on and off the screen...with kids.
Get Organized
Hey, fellow Blogging Mom – I see you there.
Exhausted. Bordering on burn out. Questioning your decisions before you've even fully made them.
Simply stuck in neutral and spending far too much time scrolling through Facebook, keeping things together with hope and whatever stickiness is left on your shirt from breakfast.
I get it – I've been there!
You know you've got the passion and know-how to build a profitable blog, but the days never seem long enough to actually make anything happen.
And when you do finally have a moment to focus, your "to do" list is so overwhelming that you scramble to cross a few things off but oh…that moment is gone.
Imagine how nice it would be to have a custom roadmap in place, directing you toward building and maintaining a successful blog while also allowing you the freedom to quickly adapt to the unexpected.
No more throwing spaghetti at the wall and hoping it sticks.
No more wasting your time getting nowhere fast.
And NO MORE sleepless nights trying to jam some work into an already overflowing day.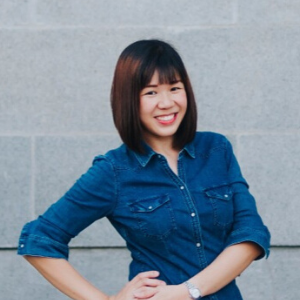 "I have been blogging for 1.5 years and it certainly isn't easy working from home while caring for three young kids under 6.

The thing about working from home and being a mompreneur is that I get to determine how much time I work and when I work. That IS a good thing but sometimes, things get really messy because building a blog requires so much time and effort that the work-life balance actually gets messed up!

When I took up "Get Chaos Organized For Mom Bloggers", I just thought it was a good idea to pick up some organization and time management skills as a mom blogger. But turns out, I really got MUCH MORE out of the course than just that!

Kristine has provided such a highly informative course for mom bloggers not just on managing our blog, but also our mom life! I am absolutely amazed at how much detail Kristine goes into. She has made it so easy for me to follow through organizing my blog and life step by step with simple instructions and helpful workbooks!

This is definitely a course worth setting aside time for because you will come out of the course a more productive mom blogger! Whether you are a new mom blogger or someone who has already been blogging for years, I would strongly recommend this course to you because I know we can all do with better organization skills and improved productivity!.
- Faith, formommiesbymommy.com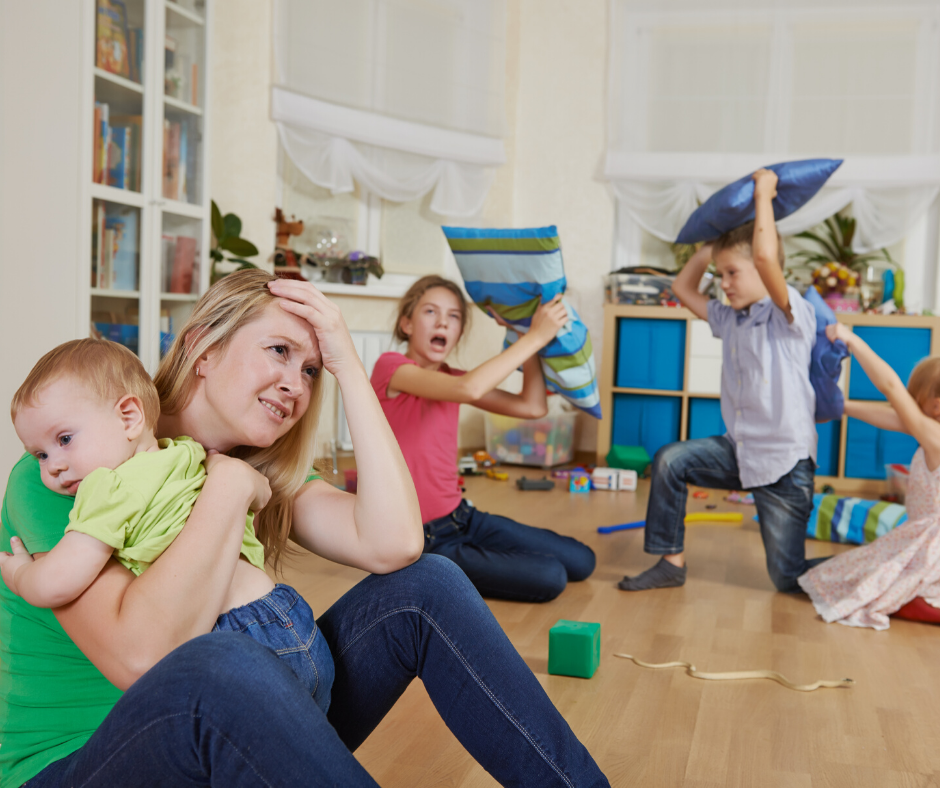 Introducing - Get Chaos Organized for Mom Bloggers
This e-course was specifically built with you (and my other Mom blogger friends) in mind!
It's packed with tried-and-true tools and methods that I myself use on a daily basis to run not one, but TWO blogs, all while taking care of my two little ones.
Through this course, you'll go from overwhelm to in control, not just with your blog, but with your everyday life.
Just think how nice it'll be to feel fully present with each action you take.
From making breakfast for the kids to scheduling out your marketing for your blog, you will be confident in knowing each step is moving you and your family forward toward a happier, less stressed life.
And since this course is again specifically built for you and other Mom bloggers, you can be certain it's also built with efficiency in mind.
No fluff. No nonsense. Just straightforward methods that bring in highly sought after results.
Get Chaos Organized for Mom Bloggers walks you through crafting a plan within your already set schedule to help you get organized, set goals and priorities, and provide you with the clarity to see success well beyond next year.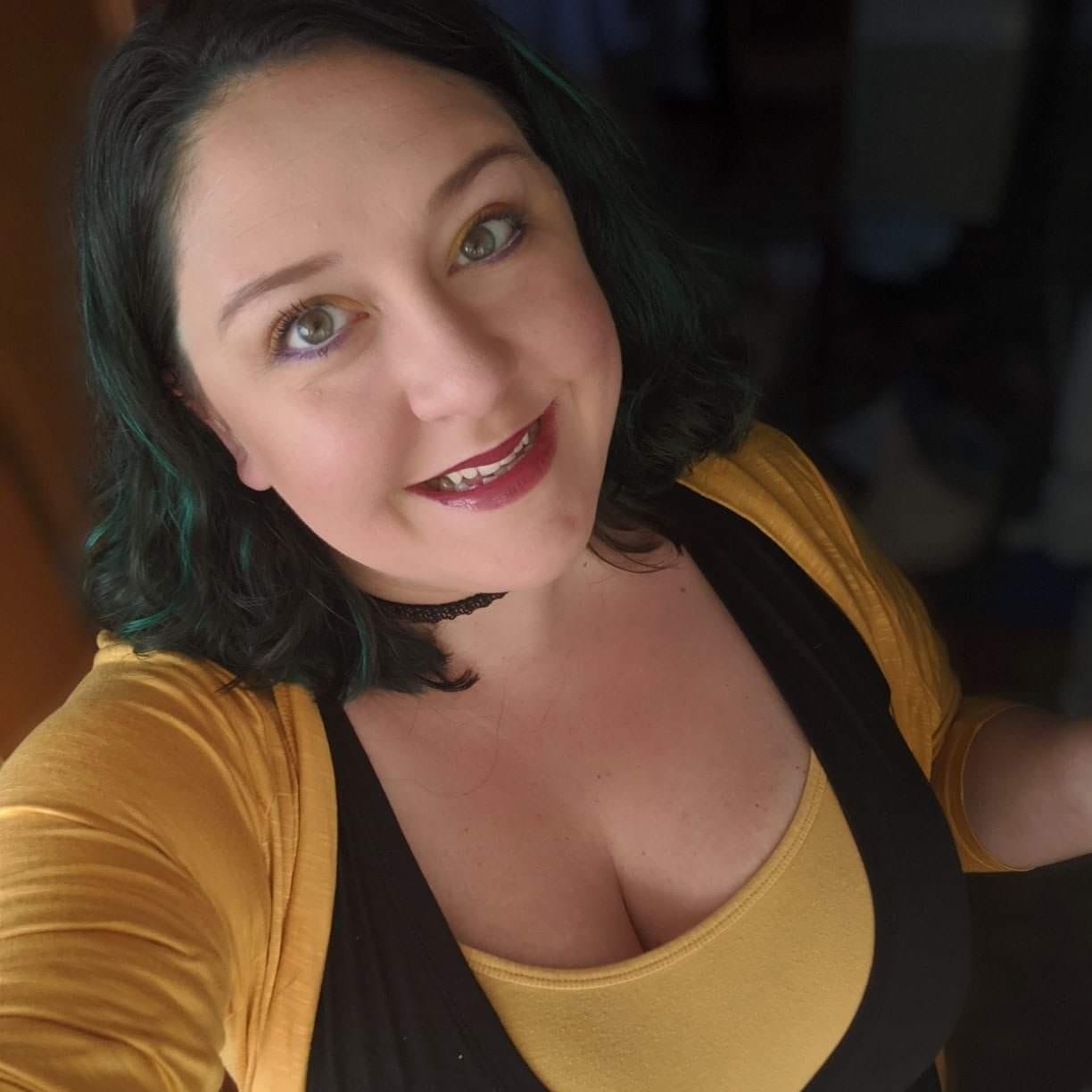 "As someone who prides herself on efficiency and strategic planning, I have to say that Kristine's course is absolutely ON POINT. Most bloggers get burnt out and quit within six months, but through Kristine's course, you can ban that burnout and move forward well into the land of profits and freedom! Get Chaos Organized isn't about teaching you how to schedule things or what tools/resources are best, it's SO much more than that. It takes what you've already got going on and shines a light through the chaos, guiding you through it all so you can finally once again take a breath and trust that you are in fact meant to be building this online legacy that is your blog!"
- Amber, ThriftyGuardian.com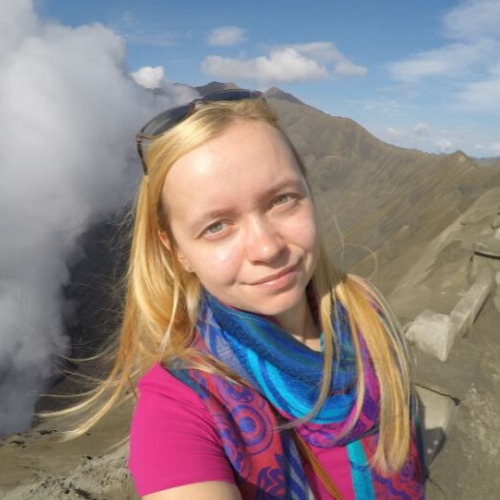 "This course includes some productivity techniques which I haven't tried before (like batching To-Dos) but definitely will start using in my everyday life. When children are small and require much attention there is only so much time left for other things such as blogging, so we have to use this time wisely.
I enjoyed how the materials were both in text format and as a video + there are quite many additional resources to help with organization. Even if you don't use everything, there still will be some materials that resonate with how you do things - either a Trello board, or a Google sheet, or a printable."
- Una, wandernity.com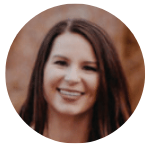 "Kristine did a great job creating this course! It really helped getting my time management between my kids, my blog, and my job. If you're struggling with finding the right way to balance everything I would take her course!"
- Ashley, ThatMoxieMom.com
"I just finished the course yesterday and I'm already seeing results from it! I had an extra 20 minutes before work today, so instead of relaxing as I normally would, I time-boxed some cleaning around the house! Cleaner house = less stress for me.
I can tell Kristine put a massive amount of work into this course. Not only that - she's genuinely PASSIONATE about helping other moms, and it shows!"
- Marnie B
This course is absolutely for you if:
You're eager to craft priorities and goals that align with your vision
You need a flexible plan built within your schedule (because, hello – kids aren't exactly predictable creatures by nature!)
The mom guilt weighs you down as you feel constantly pulled between being with your kids and building up your blog
You're desperate for creative workarounds that keep you moving forward (and no, I don't mean shelling out $100 for a nanny!)
You're ready to work smarter, not harder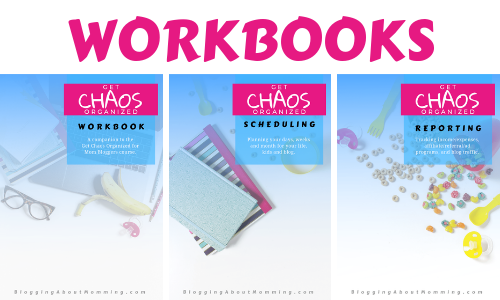 The course includes tools to help you thrive every step of the way, such as:
A course workbook to actually put into action that which you learn in each lesson
A scheduling workbook to get and keep that chaos organized
Reporting spreadsheets to track and celebrate your growth!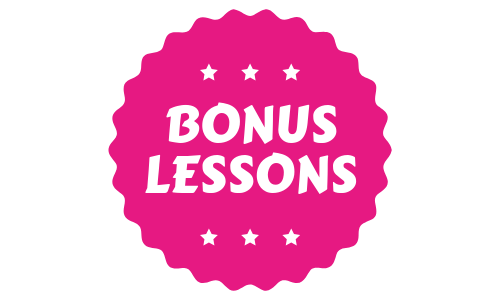 On top of all that, buying today means you'll get access to BONUS LESSONS on:
Tracking and building a better blog (including a MyBlog workbook that walks you through SEO, affiliates, content creation, and more!)
Taking the guess work out of the daily "what's for dinner" battle through Meal Planning
Building a budget that your family can actually stick to (plus a complimentary spreadsheet template that I myself use!)
Your Instructor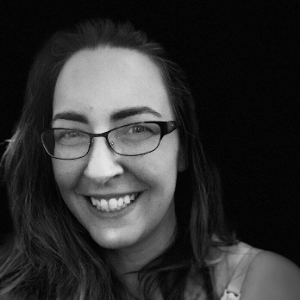 Hi, I'm Kristine, a blogger with the goal of helping others (moms and non-moms alike) get started blogging, cut through the crap-load of information out there and get organized in this crazy life.
I'm a work at home mom of two beautiful boys (ages 2 and 5). With 2 blogs, an ecommerce store with snarky mom products, virtual assistant business (Tiny Rhino Services), and so much more, finding creative solutions to challenges is what I do! I am also married with a cat and 2 indoor bunnies. As a former project manager, my skills are put to good use every single day.
Most of my work is done one-handed (like right now as I write this), usually while my youngest sleeps on me.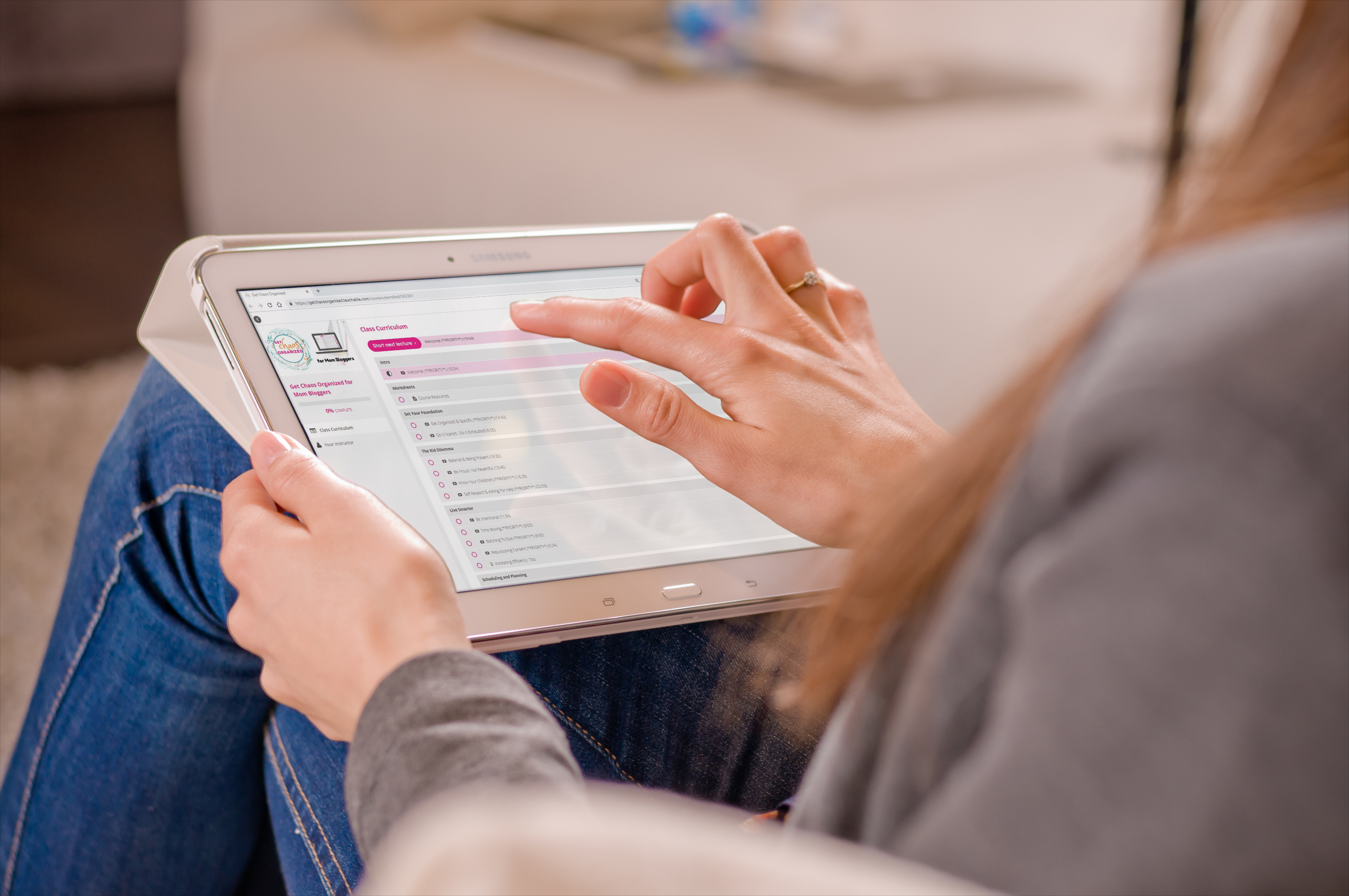 Plus, you can join the 7-Day FREE challenge!
Receive extra motivation, daily assignments, and personal help from me (Kristine) and go from chaos to control in just 7 days!
While many mamas can complete the course in fewer days, I've broken up the lessons into "bite size" chunks to make steady progress amidst your busy days.

Course Curriculum
Intro
Available in days
days after you enroll
Worksheets
Available in days
days after you enroll
Set Your Foundation
Available in days
days after you enroll
"Kristine has developed an amazing blogging course! For a while, I was burnt out from blogging due to being overwhelmed with life, motherhood, and a full-time job. This course came at the right time. With this course, I am much more organized when it comes to life and blogging. I can separate the two, so I'm spending dedicated time with my family and focusing on my blog at the right time.
The resources are worth the cost of the course and then some! You have access to printables, Trello boards, and Google sheets, so there is something there that works for everybody. Time blocking has been a life changer for me and it is now something I do on a daily basis. I highly recommend taking Get Chaos Organized for Mom Bloggers for any blogger!"
- Anh Evardo, adailydoseofmom.com
Frequently Asked Questions
When does the course start and finish?
The course starts now and never ends! It is a completely self-paced online course - you decide when you start and when you finish.
How long do I have access to the course?
How does lifetime access sound? After enrolling, you have unlimited access to this course for as long as you like - across any and all devices you own.
What if I am unhappy with the course?
We would never want you to be unhappy! If you are unsatisfied with your purchase, contact us in the first 30 days and we will give you a full refund.
Is the course mostly text or video?
The course includes video AND text options for almost every lesson! Not only did I want to support different learning styles but I also wanted to provide options for busy mamas to get things done in the way they can at any given time!
What if I don't have a printer for the workbooks?
All of the workbooks are fillable right on your computer (you can type directly into the pages). Just remember to save your work (for some that will mean "printing a pdf" on your computer).
I'm overwhelmed by the number of lessons...
We are all busy moms. I know your time is limited AND valuable. That's why I've included a way to prioritize lessons in the course (yup, I practice what I preach). While every section has useful information, I know how overwhelmed you are already - work at your own pace, pay attention to the suggested lessons, and come back later to read the others! Plus, I've broken up some of the longer lessons and added a summary at the top of every one to provide a clear understanding of what you will learn and how long each will take to complete.
The time is now
Join over 1,00 other blogging moms who made the smart choice to invest in themselves, their family, and their future.
Enroll today!
Still not sure if this course is right for you?
I'm happy to jump on a free 30-minute call.
And guess what? No hard sells! The last thing I want is for you to spend money on a course that you don't actually complete - I take budgeting (especially as a mom) very seriously.
So feel free to set up a call with me to discuss the course and/or to see if 1:1 support is a better fit.